Thank you for checking out my blogs! I'm a wife, mom of 4, entrepreneur for over 12 years, University Student (BSc. Management, Entrepreneurship Major), Speaker, Author and Mentor. Yes, I know a thing or two about being a mom entrepreneur and having it all. In these blogs, I'll be sharing with you about how you can have the best of both worlds, a happy family and a successful business.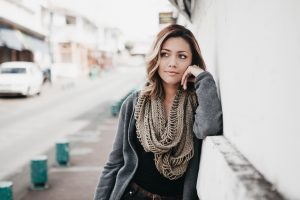 Uncategorized
Listen To Your Inner Voice And Change That Dialogue Something we haven't talked about yet is that little voice in our head that either encourages us to go do something else – thus procrastinating, or the other one… the critical
Read More »
Uncategorized
You wake up in the morning motivated and ready to tackle whatever it is you've been procrastinating on. Or maybe you're excited about a new project. You drink your coffee, get dressed, and get ready to get to work. Then something happens.
Read More »
Uncategorized
Ready to stop being unproductive and make some progress? Try one of these seven simple hacks to motivate yourself into action. Give them each a try over the coming days and weeks and find the ones that make the biggest difference for you.
Read More »