Introduction: What is a vision?
To be a successful visionary entrepreneur you must have a high degree of vision. According to Wilson (1992, p.18), vision is a coherent and powerful statement of what the business should aim to become. It orients the business by providing a connection to a sense of purpose and meaning (Bernard 2018). Vision also gives inspiration in times of change and disruption (Levin, 2020).
In entrepreneurship, vision has been characterized as a "previsualization" of a desired outcome (McMullan & Long, 1990) and as a "mental model" that influences entrepreneurial activity (Hill & Levenhagen, 1995). 
Do you have a vision for your business? Vision is the entrepreneur's ability to see possibilities where others see impossibilities. It's the entrepreneur's ability to see what others cannot.
Entrepreneurs are driven by their vision, which is their ultimate goal or destination. Entrepreneurial journeys are not always linear and do not follow a set path. The journey can be full of twists and turns, but success will come to those who persevere.
Who is a visionary entrepreneur?
A visionary entrepreneur is an individual that is able to see the future and create a product or service that meets the needs of their customers. Visionary entrepreneurs are able to visualize what people will want in the future and create it.
A visionary entrepreneur has a lot of qualities that set them apart from other entrepreneurs. They are able to think outside of the box, they have an innovative mindset, and they are able to foresee opportunities in any industry. Visionary entrepreneurs also have a strong desire for success, which pushes them to be better than their competition.
Successful leaders in visionary entrepreneurship don't follow theoretical guides or concepts like other types of entrepreneurs. They have the courage to experiment with new arrangements and communication tools to better meet the needs of people. 
How your Vision Statement should be structured
Most visions should be structured. That means you should spend some time and really think about what you want your business to become or stand for. Your vision statement should have the following characteristics (Baum, Locke, & Kirkpatrick, 1998; Kirkpatrick, 2004; Kirkpatrick & Locke, 1996; Kirkpatrick, Wofford, & Baum, 2002):
Conciseness 

Clarity 

Abstract and challenging 

States the organization's purpose 

Future focused 

Sets a desirable goal 

Matches the business' success measures
Take a moment today and write or review 2-3 lines of your very own vision statement.
How to grow keep your vision BIG!
Entrepreneurs need to have a big vision, so they can inspire others and keep moving forward. However, building a business is hard and there will be times when you feel like giving up.
In order to grow and keep your vision BIG as an entrepreneur, you need to:
Have a clear vision of what you want your company to be – Having a clear vision of what you want your company to be is not an easy task. You need to take into account many factors such as the market, the competition, and the resources at hand. But it is necessary for your success.

A big vision entrepreneur knows that he or she doesn't have all the answers and needs to surround themselves with experts in various fields. They also know that they cannot do everything themselves and need to delegate tasks in order to grow their company successfully.

Be resilient and never give up on your vision – We often hear about the success stories of entrepreneurs who had a vision and never gave up on their dreams. But what about those who had a big vision but failed to execute it? What went wrong?

One of the most common reasons is that they lacked resilience. They were not able to deal with the setbacks and failures that came their way. They lost hope and got discouraged when they faced challenges.

However, there are some entrepreneurs who have been successful in spite of facing obstacles along the way. They have found ways to overcome them and continue with their journey towards achieving their goals. This is because they are resilient – they know how to bounce back from adversity, learn from mistakes, and keep going even when things don't go as planned. This BLOG may interest you.

Keep learning about how to grow your company – The entrepreneur is a visionary. They have a big vision of what they want to create and the world they want to live in. Entrepreneurs are not content with the status quo and want to make a difference in the world. They are always looking for new ways to grow their company.

In order to be successful, an entrepreneur needs more than just a good idea or product. They need knowledge, skills, and experience that will help them take their business from small-scale success to global domination. That comes with lots of learning and keeping on top of new trends. It's always a good idea to subscribe to blogs and magazines related to your niche, attend related events and read books that will elevate your thinking beyond what you may currently imagine.
I'd love to know your thoughts on my BLOG this week! Be sure to leave a comment below.
Need help? Text VISION to 646-760-5480 now and I'll be happy to send you some strategies.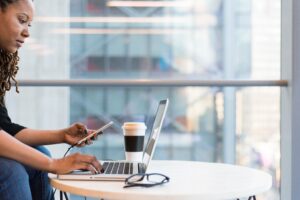 Are you an online mom entrepreneur feeling tired and drained from constantly showing up as a personal brand in the digital space?
Read More »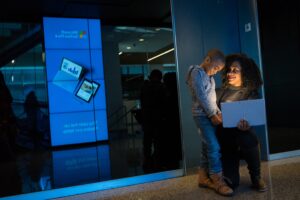 Discover the surprising ways that you can merge parenting and entrepreneurship and learn how to apply these lessons to your business.
Read More »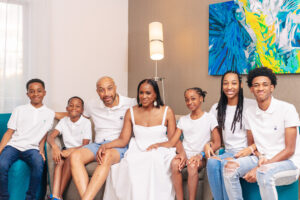 Mother's Day is a time to celebrate and honor the amazing moms and mom entrepreneurs in our lives. These women work tirelessly to balance their professional and personal responsibilities, often sacrificing their own needs and desires to support their families and businesses.
As we approach this special day, it's important to show our appreciation and support in meaningful ways. Whether it's through a thoughtful gift, a heartfelt note, or simply offering to lend a hand, every gesture counts. In this blog, we'll explore 14 ways you can support working mothers and mom entrepreneurs on Mother's Day, with tips and advice for showing your appreciation and making them feel valued and recognized.
Read More »