It's November 1st which marks the beginning of National Entrepreneurship Month. It is an annual event that celebrates innovators, job creators and risk-takers. It's a time to recognize their contributions to our economy and society.
This month is an opportunity for us all to celebrate the power of entrepreneurship, worldwide!
In the Caribbean especially, we have caught on to the Northern trend because we recognize that, as entrepreneurs,  we ALL have the same qualities:
1) Creativity.
2) Professionalism.
3) Risk-taking.
4) Passion.
5) Planning.
6) Knowledge.
7) Social Skills.
8) Open-mindedness towards learning, people, and even failure.
9) Empathy
At the end of the day, the role of entrepreneurship grows us. We all WIN in some way or the other, big or small. I want to share with you some WINS you should take note of, especially as a mompreneur.
Wins in business, big or small should be celebrated
I remember when I first started my business. My husband and I were able to secure an international franchise as well as the funding for the start up. I remember us popping an expensive bottle of champagne to celebrate. We were so happy, but also so scared of the magnitude and newness of it all. I would definitely say that was a BIG win.
I also remember when I was approved for a grant to get computer assets for my second business. Our franchise business had closed and I was starting over.This can be considered a small win, but a win nonetheless. So, in your opinion, with this context, would you say this was a small or a big win? It's a win nonetheless.
Throughout your career, wins will come, big and small. It is important to celebrate them all. By doing that, you will have the motivation to keep pressing forward to grow yourself and your business.
Inspire others with your consistency
It is never enough to just start a business. There is so much that goes into creating a successful business. From becoming an expert in your field, finance, sales & marketing, PR, to giving back. If you are not consistent in delivering to your ideal client, then you will not become great at what you do, and others will easily forget about you. It is proven that entrepreneurs who show up are often kept at the top of mind with their audience. They are also the first to be called for any major events or opportunities.
It is not enough to show up with just fluffy content either. Make your consistency matter.
Your audience does not need to know that you are in the gym every day (even if it is your profession). They see the results in your consistency by the way you appear and look in your clothing and in person. 
They don't need to know that you read a book each week. It shows up in the quality of your content and what comes out of your month.
And they don't necessarily need to know that you network and make connections with fellow experts in your field. It shows up when you are recommended by them and included in their projects.
I have so many women that I look up to because of their consistency. They are the ones who get the results and opportunities that seem to be out of thin air, but it's purely from being consistent.
Never settle for mediocre
I was once offered low pay for a major project. The person who wanted the task to be completed wanted me to do days of work for mere dollars. Although I really wanted the job, I realized I would be overwhelmed quickly. I also realized that my value was not being respected. I declined the offer and made a vow that I would only work with clients who understand and respect my value.
Early on in my coaching career, I did so many hours of free work in the name of gaining experience. And this is quite fine. In fact, it is recommended. However, you must know when enough experience is gained. There comes a time when you have to start generating quality income, and that does not have to take months or years. You are in business to make money and to make a difference. Always remember that.
In everything you do, add a touch of excellence. I am sure that you can spot a mediocre website, product, event or photoshoot from afar.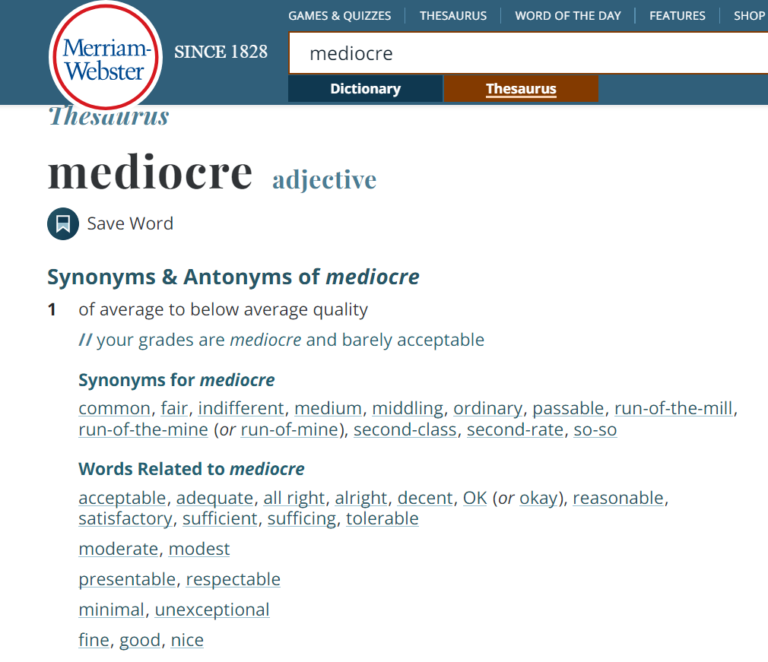 Look at the snapshot above that shows the meaning of mediocre. Now, look below at what are the antonymns for mediocre.

Which brings me to my final point.
Strive for excellence in all you do
Excellence must become your mindset.
Aristotle said, "Excellence is not a singular act, but a habit." It's not just about doing something once and being done with it. Excellence is about being the best you can be in everything you do.
The first thing that comes to mind when you hear the word excellence is a high level of quality and skill. Excellence is something that you strive for in all aspects of your life. It can be applied to anything, from writing to cooking to sports.
Excellence sets you apart from the crowd of business owners. Others would want to work with you and would buy into anything you have. I found this especially true since my recently concluded Ultimate Mompreneur Brunch on October 2nd, 2022. Everything was done with such excellence, that I was catapulted into a different category, class and pool of leaders. This is a result of all of what I shared above.
I hope you take these WINS into consideration this month. Grow yourself and your business by paying attention to these WINS and watch your life expand!
Enoyed this blog? Leave us a comment below with your thoughts.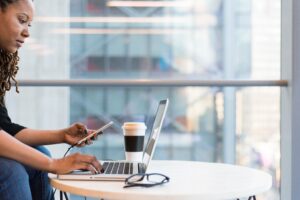 Are you an online mom entrepreneur feeling tired and drained from constantly showing up as a personal brand in the digital space?
Read More »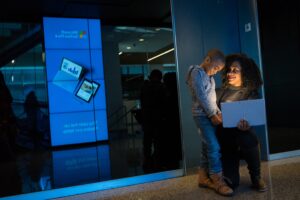 Discover the surprising ways that you can merge parenting and entrepreneurship and learn how to apply these lessons to your business.
Read More »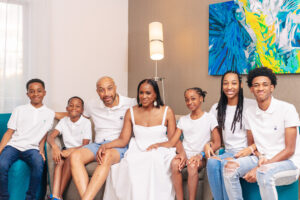 Mother's Day is a time to celebrate and honor the amazing moms and mom entrepreneurs in our lives. These women work tirelessly to balance their professional and personal responsibilities, often sacrificing their own needs and desires to support their families and businesses.
As we approach this special day, it's important to show our appreciation and support in meaningful ways. Whether it's through a thoughtful gift, a heartfelt note, or simply offering to lend a hand, every gesture counts. In this blog, we'll explore 14 ways you can support working mothers and mom entrepreneurs on Mother's Day, with tips and advice for showing your appreciation and making them feel valued and recognized.
Read More »