My highly anticipated Ultimate Mompreneur Brunch was held on October 2 nd 2022. I am very happy to say that tickets for the event were sold out and the event itself was highly successful, even more so than I could imagine. My heart was overwhelmed with joy to see the mompreneurs having fun, networking and sharing their experiences with each other. The success as well as the entire experience of the Ultimate Mompreneur Brunch cause me to quickly wise up and make some very important decisions that I needed to implement to run a successful yet stress-free (as much as possible) business.

During the pandemic, I had no choice but to let off some key people in business and now all their responsibilities were falling on my shoulders. Now with my business back on track, I am ready to "Boss Up" and fill those gaps with the key people that I need.
I would like to share with you, the three keys to bossing up and taking charge of your business.
Key 1 – Have A Lean, Core Team
Before I got the vision for the event, I was focused on my other businesses. I have a Tourism Business, a Procurement Business and a new Government Contracting Business. These businesses are self-managed and do not need a huge team. However, I dropped my team last year for my consulting business and brand Kelisha Mills.
The planning of the event was filled with ups and downs. To cut costs, I decided I would take on ALL of the responsibilities of planning the event, so I became the social media marketer, email specialist, graphic designer, sponsorship requestor, and most of all, the event planner!
That last role almost took me out!
I had an emotional breakdown the day before the event because I was stuck in traffic when I should have been at the venue. I was trying my best to be everything and to do everything, when I obviously did not have the mental and physical capacity to be everywhere.
In order to be successful in business, it is important to have a team, as your team is an important part of your business. They provide the support needed to help your company to grow. They provide a variety of skillsets that can help your company become more successful.
A team provides a variety of skillsets that can be used to make the company more successful.
There are many different types of teams that can be made for a business, but some common ones are:
Marketing, Branding and Sales
Accounting
Project management
Since the event, I immediately hired an Email Marketing Specialist and a Public Relations Expert. I can see how my emails and content were lacking pre-event. I also saw how much of a positive effect PR had on my visibility before and after the event.
I plan to re-hire a Social Media Strategist.
Key 2 – Show Up Consistently
If you want to be found, you have to be seen.
With the advent of social media, it's easier than ever to be present on the internet. But what's the value of being online if you're not regularly posting content? If you want potential customers and followers to recognize your business, show up often.
Pre-event, I did what I could to show up. There were many challenges that arose for me personally that caused me to be inconsistent. Honestly, there were times I did not want to show up at all, and that caused part of my audience to be unclear about my offering.
Showing up consistently online helps to build your credibility and trust. There are a lot of people who get all of their information for products, services and events on the internet. If you are not showing up online, you are leaving those people out.
You can show up online consistently by creating and publishing content regularly, and maintaining an active, informative, meaningful and valuable social media presence.
Other ways of getting visible are by:
Blogging and Guest Blogging
Appearing on Podcasts
YouTube
Email Marketing to build your community
Using PR Strategies
Social media presence has become an important part of marketing for many companies. It is a great way to build brand awareness and engagement with customers.
It is not just about the number of followers and likes, but also the quality of these followers. For example, for my event, I was targeting a specific niche of follower; mom entrepreneurs who have already established their business and are seeking like minded mompreneurs for business and social connection.
Key 3 – Plan For Profit
I received a vision for The Ultimate Mompreneur Event in June, 2022. Not only was it a social project, but also an avenue to generate income. I knew beforehand that the event would be a break-even endeavour in terms of revenue. My plan for profit was not meant to be immediate, but with the aim to eventually become highly profitable in the future. I can share my budget forecast with you if you send me an email at [email protected].
To be profitable, a business needs to generate more revenue than it spends.
This is called the profit equation or ROI. To calculate ROI, divide your profits by the amount of money invested. If your ROI is greater than 1, you are profitable.
The profit equation can be used when you are exploring new business opportunities, evaluating a potential investment or when you are looking at your existing business and trying to figure out how to improve its performance.
The most important step in the process is to take a look at your company's current financial position and decide on whether you need to make changes to your budget.
You may need to decrease costs by cutting back on staff or reducing spending on marketing. You should also consider increasing revenue by increasing prices, or by finding new customers for your products or services.
In conclusion, I have learned through my event that I have a tribe and I am in some aspects a leader. In order to be a good leader, you need to have systems, structures and a great team in place. My VIP Day is an excellent avenue for you to finally achieve this. You can't do everything. Learn from the people who are experts around you and be open to new ideas.
I hope this Blog helps you to boss up for the rest of 2022, and ahead of 2023! I'm always an email or DM away.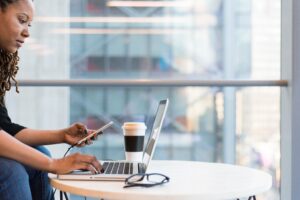 Are you an online mom entrepreneur feeling tired and drained from constantly showing up as a personal brand in the digital space?
Read More »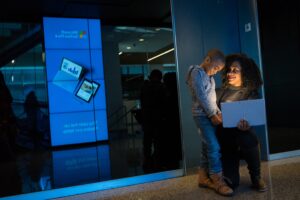 Discover the surprising ways that you can merge parenting and entrepreneurship and learn how to apply these lessons to your business.
Read More »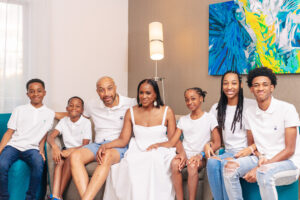 Mother's Day is a time to celebrate and honor the amazing moms and mom entrepreneurs in our lives. These women work tirelessly to balance their professional and personal responsibilities, often sacrificing their own needs and desires to support their families and businesses.
As we approach this special day, it's important to show our appreciation and support in meaningful ways. Whether it's through a thoughtful gift, a heartfelt note, or simply offering to lend a hand, every gesture counts. In this blog, we'll explore 14 ways you can support working mothers and mom entrepreneurs on Mother's Day, with tips and advice for showing your appreciation and making them feel valued and recognized.
Read More »